Serving New York City, Westchester, Rockland County & Surrounding Areas in NY State
A&T Healthcare has been servicing the community for over 30 years. One of the most valued services to our consumers has been our home health aides and personal care aides. To know that your family member has a trained and supervised aide with them, whether for a few hours a few days, or live-in care 24 hours/day, you want a home health care agency that has built its reputation on providing that most needed care. A&T Healthcare has been approved by New York State to provide classes that train and certify both home health aides and personal care aides.
Choosing a home health agency that knows the challenges that accompany caring for an aging or disabled family member makes all the difference. Whether your loved one is more independent or not, we offer services for all situations. Whether you are busy at work or live a distance from your family member, allow the team at A&T Health Care to help you feel more at ease.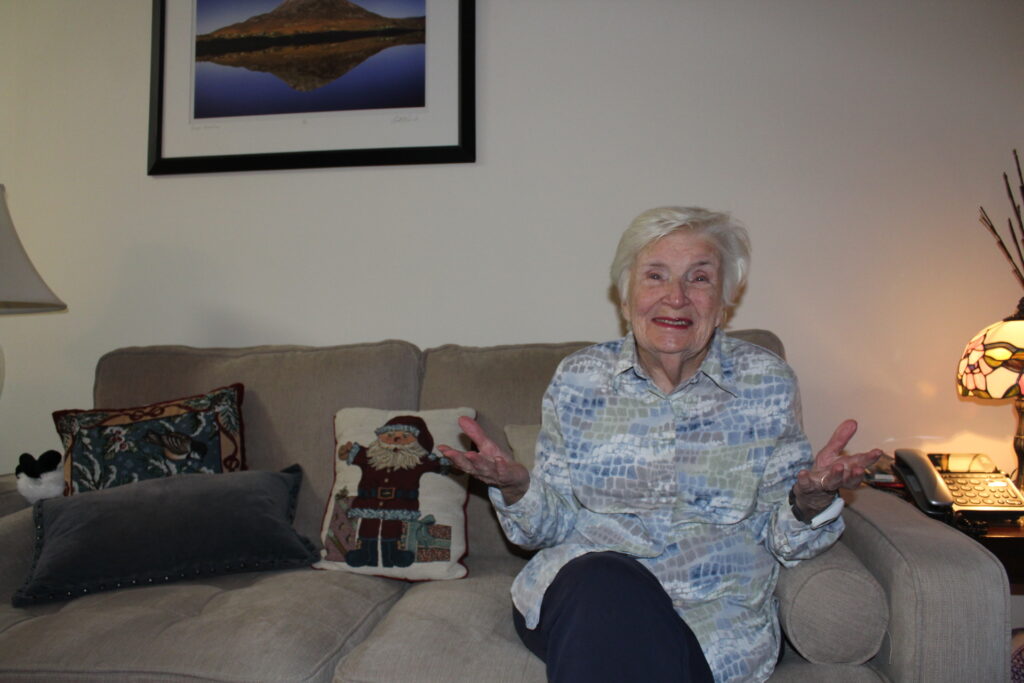 Who Can Take Advantage of a Home Health Aide?
The scope of home health aide services has expanded in recent years, allowing more people to take advantage of their benefits. You can utilize home health aide services if you need home care or help with:
Basic household chores (laundry, dishes, cooking, etc.)
Getting to and from appointments
Grocery shopping and light errands
Prescription pickup and medication reminders
Daily hygiene activities, including dressing, toileting, bathing, and oral care
Companionship
Supervision for safety or comfort
If you or a loved one need help with any of these things on a day-to-day basis, a professional home health aide may make a huge difference. Not only do these home care services help members maintain a sense of dignity and independence, but family and friends will have peace of mind that their loved ones are safe.
Reasons to Hire a Home Health Aide
Home health aides are becoming more and more necessary as more seniors are choosing to stay in their homes and receive the help they need rather than moving into assisted living facilities and nursing homes. If you have a loved one that is getting older, recovering from surgery, living with a disability, or other cases, home health services might be the right choice. The importance of hiring a home health aide cannot be overstated. Here are just a few of the benefits you get when you choose our caregiver services:
Safety – Keeping your loved ones safe is of ultimate importance. From walking assistance to medication reminders, health aides are there to look out for the best interests of your family members. If your family member is receiving care at home, they are less likely to be taken advantage of by predators as a member of our team will be with them, helping to monitor who is coming to their house.
Hygiene & Nutrition – Health aides are also there to assist your loved ones with basic self-care tasks including teeth brushing, bathing, and using the restroom. In addition, in-home caregivers ensure that a nutritious and balanced diet is adhered to. We are ready to provide and assist with any personal care needs for you or your loved one.
Reminders & Schedules – With a home health aid by your loved one's side, you can feel confident that a dose of medication or an important doctor's appointment will never be missed. Moreover, reminders about bill payments, meetings, and other obligations will also be provided.
Independence – Many seniors dread the idea of moving into an assisted living facility. Home health care allows them to stay in their own homes, and receive enough help to get by without having every single thing taken care of for them. This strikes a healthy balance that allows them to maintain a sense of pride in their own independence. By staying in their own home, these patients can maintain more privacy and dignity than choosing other options of care. Seniors will be able to control their schedule more and make choices regarding the meals they would like, the activities they would like to do, and other personal choices.
Hospital Alternative – When a hospital visit or stay is required, having plans in place to use a home health aide will allow for a faster release. A professional at-home caregiver will be able to continue medical services at home. Furthermore, due to superior comfort and morale, recovery has been proven to happen faster and more effectively in a patient's home environment.
Affordability – Hiring the services of a home health aide will often cost less than a nursing home or other care alternative. This is especially true if assistance is only required for a certain select set of hours out of the day.
Companionship – Social isolation is a big factor that people living with chronic illnesses and disabilities face. Children, grandkids, pets, and friends, along with the hustle and bustle of everyday life, once took up senior's time. Seniors that are in need of home care can receive the companionship they are looking for with the help of our caring home health aides.
Our aim is to create a bond between the provider and patient to improve the quality of life. For compassionate home care services in New York, we welcome you to contact our home health agency today. A&T proudly serves our veterans, who deserve the best care possible. Whether they have particular care needs due to a wartime injury, require extra compassionate treatment due to PTSD, or would simply appreciate a listening ear to regale with stories of their experiences, our home health aides can help. We are proud of our ability to assist these great people.
Reach out to us today to learn more about the home health care services we provide for our veterans. We serve individuals and families throughout Rockland, New City, Newburgh, Spring Valley, Ulster, Westchester, Kingston, Orange, New York City, and Mt. Kisco, NY.
Trust our Home Care Professionals for Reliable Support
Watching your elderly loved one begin to struggle with the simple tasks of daily life or lose their memory is a difficult and painful experience. Many people as they age do not like to admit when they need help. It can be challenging to know when is the right time to enlist professional assistance, especially if your loved one is resistant to the idea. Look for the following signs that hiring a home health aide is the right decision for a senior's best interests:
A chronic medical condition that is growing worse and more debilitating
Trouble keeping up with financial responsibilities
Lack of home maintenance leading to an untidy and uncleanly living space
A large percentage of their time spent in isolation without social or mental stimulation
Symptoms of dementia such as sundowning, wandering, poor hygiene, and aggression
At A&T Health Care, we take immense pride in assisting families throughout New York City, NY and all the surrounding communities. In fact, we've developed a full suite of home care services to best suit the hectic schedules of our clients. From routine geriatric services to professional nursing services, we have the experience to help take care of your loved one. Our staff members make it easy to remain connected with your elderly family members.
The A&T team provides a complementary form of support, which allows local families to best manage their caregiving responsibilities. You'll be able to look after the ones you love, while still handling the rigors of daily life and enjoying an array of leisurely pursuits. Best of all, we allow prospective clients to develop unique home care packages, which work in conjunction with their specific set of circumstances.
Compassionate Home Health Agency With Trusted Home Health Aides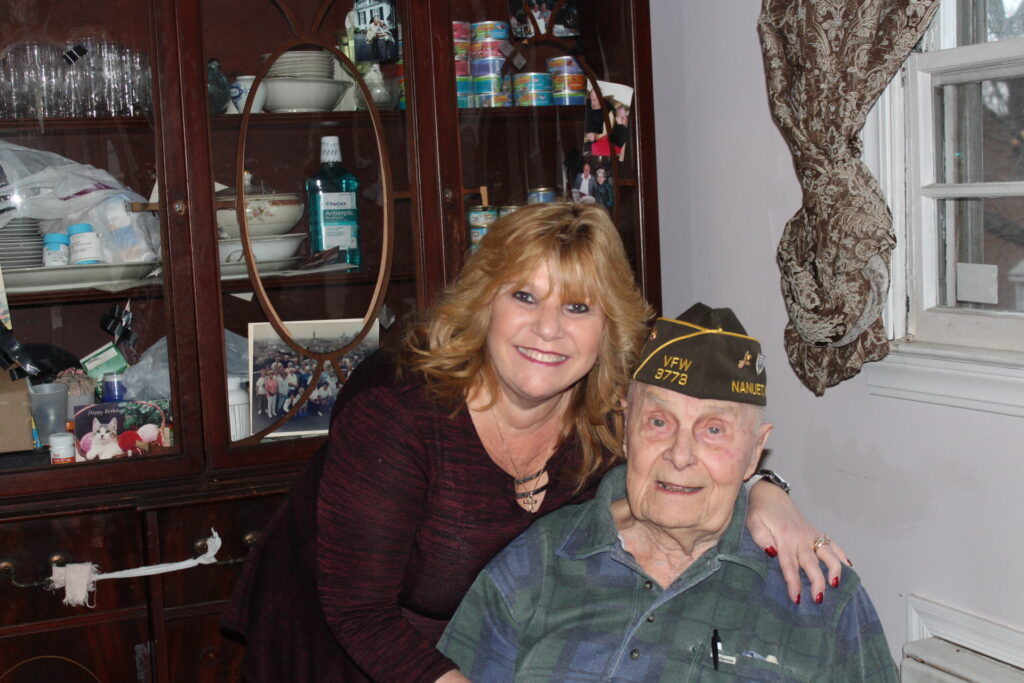 Not every home health agency provides live-in home health aides, but A&T Health Care has prided itself on selecting and training live-in aides. The live-in aide can eventually become like another member of the family, respecting your individual cultural or religious preferences. All our live-in aides are provided with transportation to your home. When a switch is made for a break for the aide to go home, A&T Health Care provides the relief aide, transports him/her to the home, and a registered nursing supervisor will orient the relief aide to the care plan that you and your family have approved.
Our home health aides are proud to serve our nation's military veterans. Veterans who have seen active duty may have suffered physical or mental trauma and often require specialized care later in life. Our caregivers have experience with these situations and know how to properly approach them. We are happy to go the extra mile for those who served our country. For veterans who are able to remain mostly independent, our home health aides still make great social companions. We enjoy listening to your loved one's stories about their life experiences, whether from their time in the military or otherwise. For home care services for senior veterans in Mt. Kisco, New City, Newburgh, Kingston, New York City, Rockland, Westchester, Orange, Ulster, Spring Valley, NY, and the surrounding areas, contact the aides at A&T Health Care today.
So, whether you need a few hours of care or live-in help, call your local office for more information.
If you are interested in beginning your next career as a home health care aide, we welcome you to submit an application on our careers page. We're seeking to fill nursing jobs, personal care aide jobs, and home health aide jobs.
Contact Our Offices Today to Learn More About Our Home Care Services